A chat about insurance with Llyod of Gallagher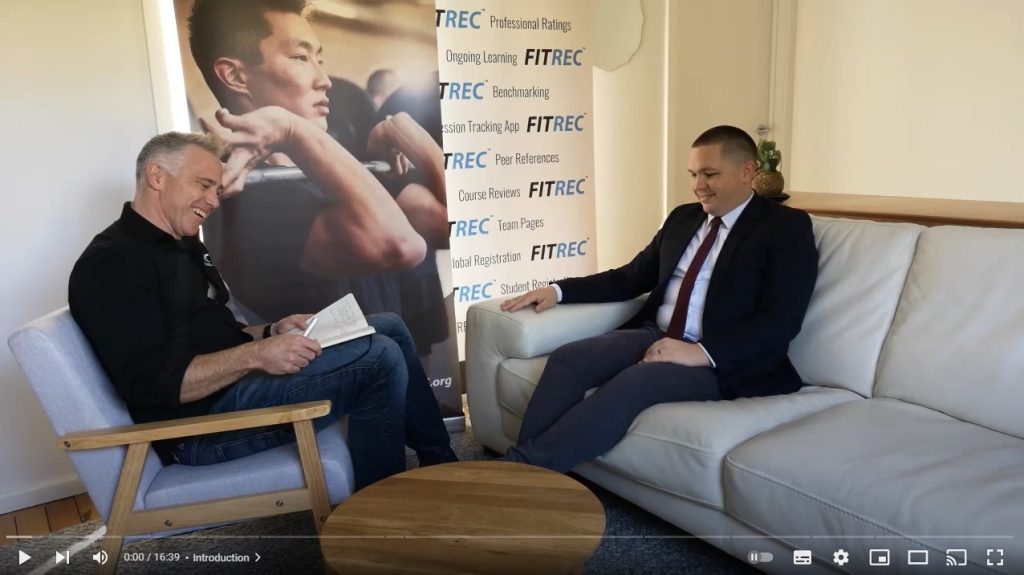 We're very pleased to have Gallagher involved as a Friend of FITREC. And to the HUGE credit, they joined us at FITREC HQ for a chat about insurance. We wanted to keep things short and sweet and provide usable information, and Lloyd delivered! ?
There's some very important information for Trainers in this video. Use the details below to jump to the highlights…
00:00 – Introduction
01:55 – The risk of pursuing price over the product when looking at insurance.
03:20 – How do professionals get their questions answered by Gallagher?
04:11 – Finally! A fitness insurance agent that has worked in fitness!
06:15 – 3 THINGS that fitness professionals should be doing (all the time)!
06:33 – The single most important thing about a Pre-Activity Questionnaire
10:32 – The importance of Record Keeping.
11:58 – When Training minors, records must be kept for longer. ?
13:17 – The importance of registration for staying informed.
14:19 – Where is the current spike in claims is coming from? ?
Register at fitrec.org
Get your insurance at fitrec.info/gallagher
General Advice Warning: You should consider if the insurance is suitable for you and read the Product Disclosure Statement (PDS), Financial Services Guide (FSG) and policy wording before making a decision to acquire insurance. Please ask us for more details before we provide you with our services. Our FSG is available on our website.